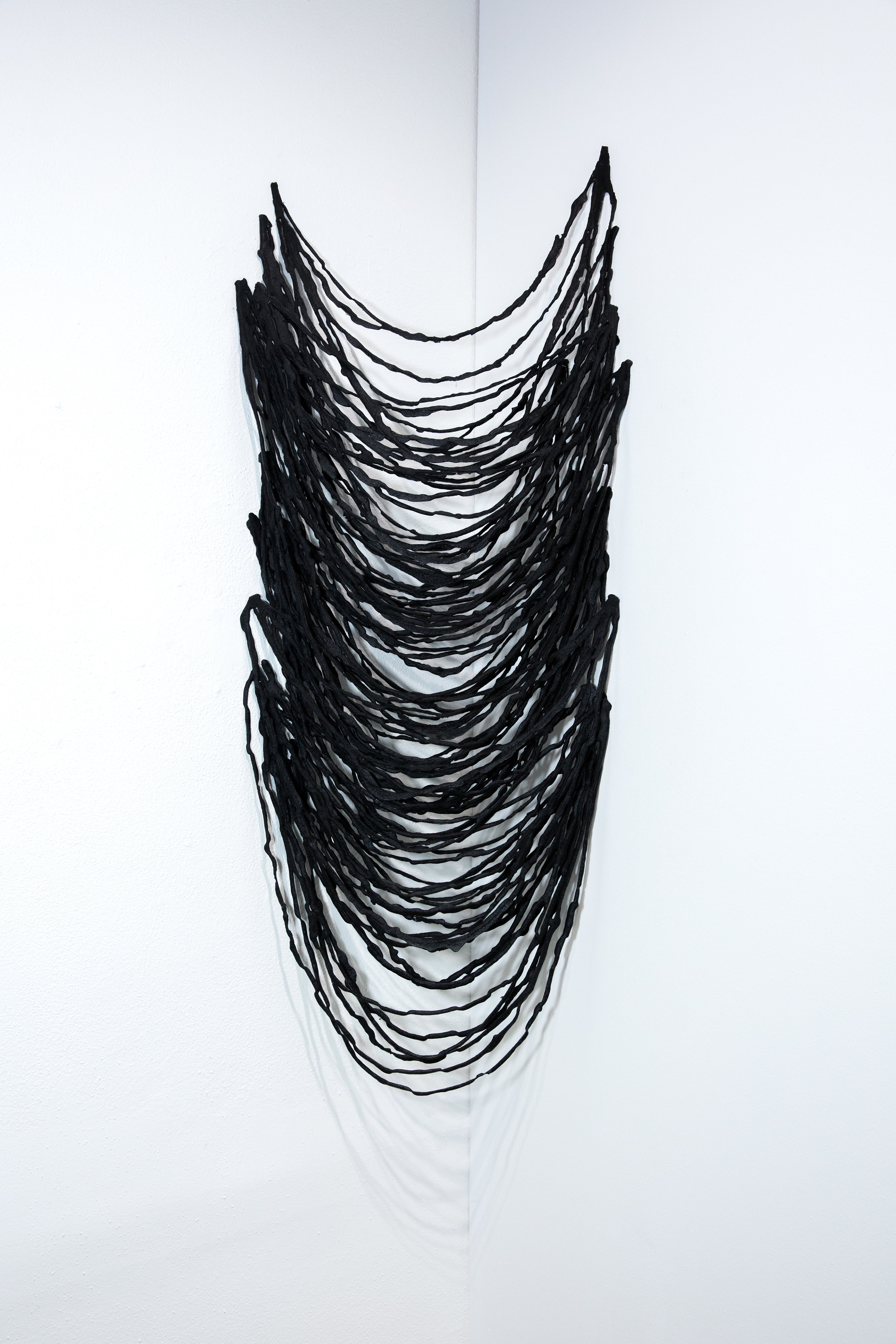 CURATORIAL STATEMENT
Changing States of Matter features new sculpture and installation work by Houston-based artists Hillaree Hamblin and Grace Zuñiga, who explore the embodiment of memory, narrative, and time through the methodic manipulation of materials.
The artists interweave artificial substances like plastics, foam, and resin with raw materials like wood, metals, and thread, distilling poetic qualities from within.
Animating these materials through ritualized processes of dipping, spraying, stretching, and molding, the artists carefully guide selected matter into new states of being.
These transformed objects preserve the stories of their own becoming, while also reflecting the artists' personal memories and offering moments of introspection.
Hillaree Hamblin collects and builds curious assemblages that she morphs into mutant crystalline shrines. Each object has its own formation narrative showing physical traces of its manipulation and growth, including tenacious crevices, dimples, and glops.
Grace Zuñiga conjures considered, unyielding microcosms that display reverence to the materials they contain. Akin to altars, these mysterious fibrous systems seek meaning beyond their evolving layered forms.